Okay! I've uploaded two new notices for my pages. These are "please do not edit without [insert username here]'s permission" and "This episode hasn't aired yet!" These are the templates:
I will be adding them to my pages and be making more templates.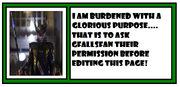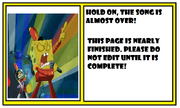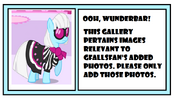 Notice Requests
Would you like your very on "permission" notice or anythin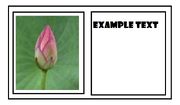 g like that? Please comment using the example format. Thank you! GFALLSFAN 23:40, November 24, 2013 (UTC)
(You can also leave me a message on my message wall, but this way is more conviniet for me ;) )
Username: Example | Notice request: I would like an EXAMPLE template saying EXAMPLE TEXT. | Image: example.jpg
RESULT:
(It's the very last one)
20:29, November 29, 2013 (UTC)
Community content is available under
CC-BY-SA
unless otherwise noted.